Best Estate Planning Websites
Looking For a Compelling Estate Planning or Probate Website for Your Practice?
We've got you covered! For 14+ years we've been developing customized estate planning websites for leading firms.
Get an affordable, high-performance WordPress probate and estate planning website that converts, starting at $2,750 for semi-custom websites and $15,000 for fully custom websites, plus content creation (if needed) and hosting.
Exceptional Estate Planning Websites
Estate planning and probate law is dense with competition, underscoring the importance of creating a unique online presence. We know how to make estate planning law firms stand out!
Leveraging our extensive background in digital marketing, we craft estate planning websites designed to elevate firms above the competition.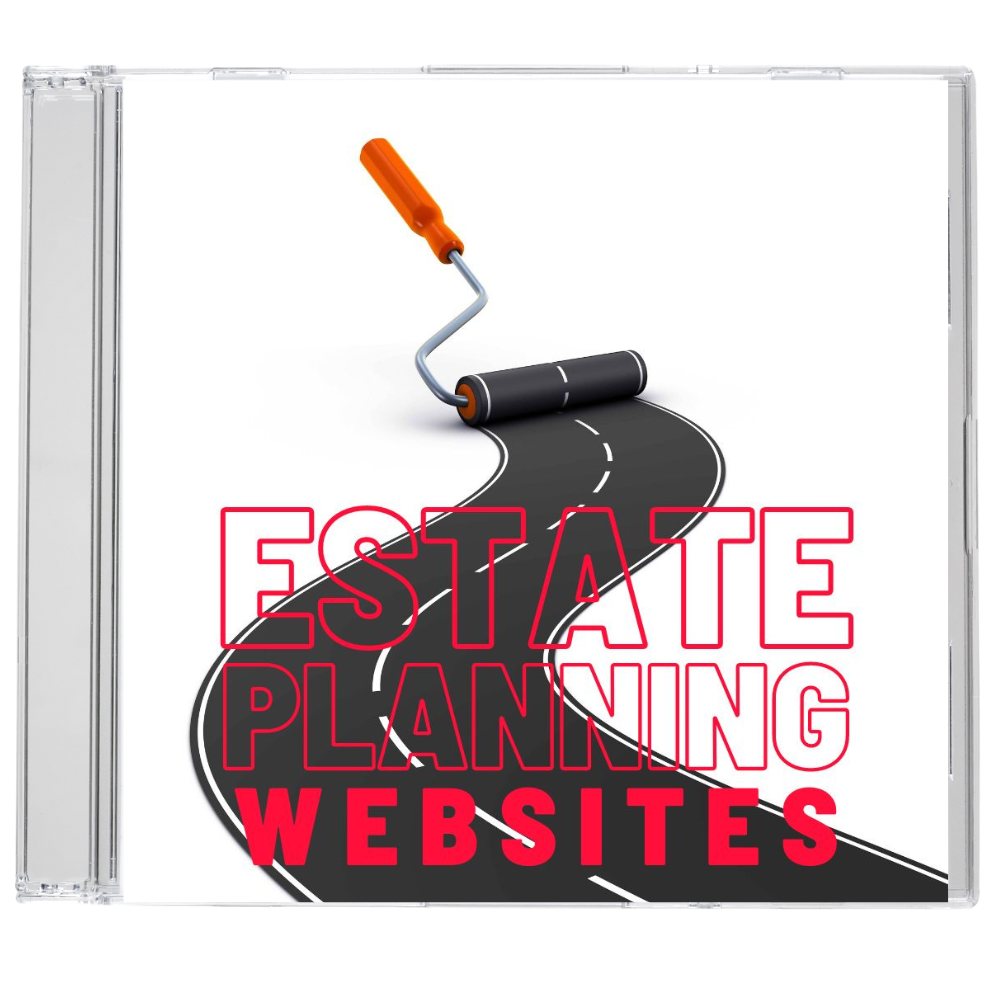 Our Development


FEATURES:
Revenue-Generating Website Designs
Unlimited Pages & Videos
Built-In SEO Tools for Performance & Security
Cloudflare CDN Integration for Speed & Security
High-Converting Blogs
Premium Contact Form Functionality
ADA Best Practices Implementation
Premium Safety Plugins
vCard Creation
Social Share Functionality
Antispam reCAPTCHA
Optimized Title Tags & Descriptions
XML Sitemap
Best Estate Planning Lawyer Websites
Customizations & Add-Ons (Additional Cost)
Fully-Custom Home Page (FirmPremium™)
ADA Accessibility Plugin
Content Migration
Microsoft Clarity Integration
CRM Integration
Custom Review Widgets
Payment Processing Integrations
Estate Planning Website FAQs
At Esquire Interactive, we specialize in crafting impactful online presences for estate planning lawyers. Our offerings include:
FirmPremium™: An affordable selection of pre-made, professional website designs. Ideal for law firms needing a swift, economical, and semi-custom online solution.
FirmPlatinum™: Fully customized websites tailored for firms wanting a unique design with all the advanced features.
A FirmPremium™ estate planning website is a specialized web solution presented by exclusively by Esquire Interactive. With a starting price of just $2,750, excluding hosting fees, this package offers clients the advantage of a semi-customized digital experience.
Clients select a design from our range of professionally curated templates. Then, we adjust various elements such as color schemes, typography, and imagery to align with their estate planning firm's branding and identity. This approach ensures that, even though the foundation is template-based, the final website exudes a distinct and personalized touch.
For your FirmPremium™ website, the payment process is split into two phases. An upfront payment of 50% is due at signing, and the remaining 50% is payable when the website is launched.
FirmPlatinum™ is our premium estate planning website package, tailored especially for law firms seeking a wholly individualized online presence. Setting it apart from our other offerings, FirmPlatinum™ provides a completely custom website design, from the landing page to all internal pages. Each aspect of your website is diligently designed to reflect the unique essence and needs of your law firm.
Our FirmPlatinum™ website designs for estate planning lawyers begin at $15,000. This price encompasses a thorough custom design and development, from the front page to every internal page, guaranteeing a consistent and distinctive user journey across the website.
For your FirmPlatinum™ Website, our payment breakdown is detailed below:
Initial Commitment: An upfront payment of 50% is due at the project's inception. This initial sum confirms your commitment and enables us to dedicate the appropriate resources to your endeavor.
Wireframe Presentation: When the wireframe design is presented to you, an invoice for the subsequent 25% of the overall cost will be issued.
Website Go-Live: The final 25% of the project fee becomes payable upon the successful deployment of your website.
Our phased payment system ensures your satisfaction at every project milestone, while also upholding the superior service standard you anticipate from our team.
Yes, we accept payments via credit card. However, a 3% fee will be added to account for charges levied by credit card providers.
Certainly! At Esquire Interactive, we believe in making informed decisions based on data. That's why our estate planning website packages include our proprietary monthly analytics tool, FirmMetrics™.
FirmMetrics™ provides an in-depth analysis of your website's performance, capturing essential metrics such as traffic, user behavior, conversion rates, and more. With this data, you obtain a comprehensive understanding of your website's effectiveness and identify potential areas for improvement.