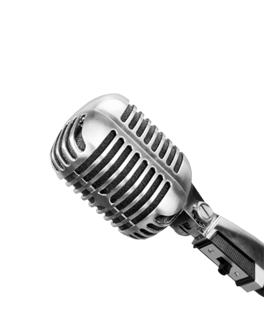 Marketing Agency Testimonials
What Our Clients Say
Just a few of the shout outs we have received from clients over the years.
Excellent services – always professional.
John Singer
Professional Development Strategies
---
Great experience on their website and AdWords management. Very responsive.
Derrick Wilson
Mattox & Wilson, LLP
---
We have been using Esquire Interactive for years. They are responsive and really great!
Law Offices of Ressler & Tesh, LLP
---
While I didn't hire Esquire, they are like an extension of the firm: dealing with the goofs that happen as well as making improvements to keep us running better.
Reinisch Wilson PC
---
Esquire handles my website and SEO, and they do a great job. Very professional and responsive, as well as friendly. I recommend them very highly.
Matthew Fogelman
Fogelman Law
---
I have been impressed with the work of Kelly and Jeff from the first call about setting up my online presence to now. They not only designed a great website that I continually receive compliments on, but they have notified me of timely updates to improve my website and keep it safe. I recommend them without hesitation.
Joseph Gagen
---
Jeff Lantz has been designing and hosting my website for ten years. I am very happy with the appearance and the content of my site. I would recommend Esquire Interactive to all my colleagues and other attorneys.
Marc Matheny
Marc Matheny Law
---
Esquire Interactive has been supporting our business for many years. We can't say enough about the high quality of customer service, their responsiveness to questions and concerns, and their ability to help us keep our website current and secure.
Lauren Adams
PRISM Conflict Solutions
---
Over the last several years, I've worked with Jeff to update my firm's website and to develop and implement an online advertising strategy. Jeff is knowledgeable, responsive, and a pleasure to work with. If you're a lawyer looking to develop or improve your online presence, Jeff is your man.
Eric Pease
Bartells & Pease
---
I have worked with Esquire Interactive for more than five years, and they are fantastic partners. They are incredibly responsive, creative, and honest. As our crisis and risk management firm has grown, they have been there every step of the way to support our growth through scalable website strategies and redesign support. I very highly recommend Esquire Interactive.
Karen Masullo
---
I have done business with Esquire Interactive for more than 10 years in a couple of different businesses, and I highly recommend them. Most recently, they built a website for me and have modified and updated it as needed. They have advised and assisted with marketing, and this has been very effective. I am very happy with the work they have done. They are responsive and reasonable and just plain nice to work with.
Bill Bache
Linden Terrace
---
After a 35-year career as a trial attorney, I'm now providing mediation and collaborative negotiation services. Jeff Lantz of Esquire Interactive was referred to me to help me reboot my website to reflect the change in my practice. He is professional, responsive, ethical, and a pleasure to work with. He used photographs of my office creatively in the website design and was super patient as I made change after change until it felt just right. I'm super pleased with my new website. At first, I didn't fully understand how much Esquire Interactive offers for marketing strategies; what a great service for attorneys. If you are a solo practitioner like me or a law firm of any size, I highly recommend Esquire Interactive for skilled website and marketing services.
Valerie J. Botter
---
Jeff's literally the man who wrote the book. Jeff and his team provide excellent work product and strategic advice. Jeff's been in private practice and knows the marketing needs and client development challenges that every lawyer faces. I enthusiastically recommend Esquire Interactive.
Tim Reckart
Rusing Lopez & Lizardi, Attorneys at Law
---
Finally, the real thing! Jeff did a fantastic job getting my website together and up and running. He gave me good instructions on how I can update it myself. After too many people who took forever to do nothing, Jeff did a great job and did it very quickly. There's no comparison.
Barbara A. Marcouiller
The Law Office of Barbara A. Marcouiller, P.S.
---
I hired Esquire Interactive to construct my website. I have a very limited amount of knowledge regarding technology, but I had an idea as to how I wanted the website to look. Jeff devoted large amounts of time to making numerous revisions until we achieved my vision. Using Esquire Interactive was one of the best decisions that I have made.
C. Alex Maltese
The Law Office of Carl Maltese
---
The new website Esquire Interactive created for my appellate practice has been a great success…Lawyers and litigants alike have told me that they looked at my website before deciding to get in touch. The support from Jeff and his team has been fast, patient, and spot-on from the very beginning.
Michael Gross
Michael Gross Law Office
---
Esquire Interactive did a great job of creating our firm's website. They took the time and effort to come up with a very professional product that was tailored just for us. We were very pleased with the end result.
Dianne Lawter.
Lawter & Lawter, Will & Trust Contest Lawyers
---
Esquire Interactive designed the website for my firm as well as our branding package, and we get many compliments on both! I have recommended them to colleagues and will continue to do so.
Zachary P. Oliva
Kiefaber & Oliva, Houston Energy Lawyers
---
We contacted Esquire Interactive based on a recommendation from a personal friend who is a client of theirs. I could not be happier with our new websites and the level of professionalism and care they exhibited during the entire website design process.
William Friedlander
Friedlander & Friedlander, New York Personal Injury Lawyers
---
Jeff is the ultimate in integrity and expertise. In designing my firm site, Jeff was involved and advised me every step of the way. As an attorney and law practice tech consultant, I have learned a lot about how I will conduct myself in the future by working with Jeff and his team. The design is great, and the end result is fantastic.
Alan Klevan
Law Offices of Alan J. Klevan, Workers' Compensation & Personal Injury Law
---
I highly recommend Esquire Interactive if you are searching for a professional Web and content designer for your company. Jeff and his organization put together one of the most incredible web designs in our industry. Not only that, they took our information and proceeded to write the content, which has altered our image.
Bill Jeffries
Professional Development Strategies
---
Jeff went above and beyond in assisting our firm in the creation of our new website, blog, and logo. Jeff was instrumental in showing us possible designs, and creating what would ultimately be our finished product. He was always available to answer questions by phone and email. It is without hesitation, I recommend Esquire Interactive.
Trampas A. Whalin
Adler Tesnar & Whalin
---
Jeff's work in developing my website was critical in the launching of my solo practice as a bankruptcy attorney. Kelly and Jeff continue to provide me with excellent support as my business grows. I now plan to use them in creating a video advertising campaign.
Max Tarbox
Tarbox Law PC
---
Esquire Interactive is amazing. I couldn't have asked for anything better. They totally knocked my socks off! I would recommend them to anyone, not just attorneys! Jeff, Kelly, and Cesar are the best!!!!!
James O. Teeter, Jr.
Rockford Divorce and Family Law Attorney