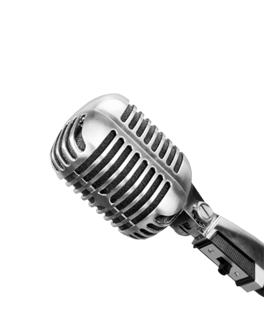 Best WordPress Law Firm Websites
FirmPremium™ Semi-Custom Attorney Websites
A Website & Legal Marketing Machine That Won't Break the Bank.
Get an affordable, high-performance WordPress law firm website that converts, starting at only $2,750 plus hosting.
How We're Different
Our Designs
Affordable Attorney Website Designs
FEATURES:
Revenue-Generating Website Designs
Unlimited Pages & Videos
Built-In SEO Tools for Performance & Security
Cloudflare CDN Integration for Speed & Security
High-Converting Blogs
Premium Contact Form Functionality
ADA Best Practices Implementation
Premium Safety Plugins
vCard Creation
Social Share Functionality
Anti-Spam reCAPTCHA
Optimized Title Tags & Descriptions
XML Sitemap
Your Customizations & Add-Ons (Additional Cost)
Fully-Custom Home Page
ADA Accessibility Plugin
Content Migration
Microsoft Clarity Integration
CRM Integration
Custom Review Widgets
Payment Processing Integrations
How It Works.
1.
Choose a design for your home and inner pages.
2.
We'll hold a call to discuss your color and font preferences, as well as desired add-ons (check out our add-ons above).
3.
We'll create a stunning website that will rock your socks off!
Looking for More Information About the Best WordPress Law Firm Websites?
Click one of the links below for more information about our custom and semi-custom websites and the ePRESQ™ platform:
FirmPremium™ FAQs
As experienced website designers at Esquire Interactive, we're proud to offer FirmPremium™, a selection of pre-made, affordable WordPress law firm website designs. These professionally designed templates are the perfect economical solution for law firms looking for a fast yet impactful online presence.
Our FirmPremium™ WordPress law firm website designs begin at $2,750 plus the cost of hosting. Additionally, we provide a wide range of optional add-ons at an extra charge, allowing clients the flexibility to customize their package to their specific needs.
Yes, we do accept credit card payments. However, please note that a 3% charge is added to cover the fees imposed by credit card companies.
For your FirmPremium™ WordPress law firm website, payment is structured in two phases. We require a 50% down payment at the beginning of the project. The remaining 50% is due upon the launch of your site.
Yes, we gladly accept payments via Zelle. In fact, we particularly appreciate Zelle payments because there are no processing fees involved. This lack of additional fees is a win-win for both our clients and us.
FirmPremium™ websites come equipped with ePRESQ™, our proprietary attorney website interface. This user-friendly tool makes it incredibly easy to update your website's content, allowing for fast changes whenever necessary.
Yes, you absolutely can take your FirmPremium™ WordPress law firm website with you after 18 months of hosting with us. So, if you want to host your website with someone else, no problem! You'll have all of the website files so that you can upload your website with another hosting provider.
We can provide you with a zip file containing all your website's data. This includes all the written content, images, and any other material that is part of your site. This way, you can move your website to another host if you so choose, or keep a backup for your own records.
At Esquire Interactive, we offer managed hosting for your FirmPremium™ website, currently at $150 per month. Managed hosting includes:
Manually Managed WordPress and Plugin Updates. It is critical to perform updates for both WordPress and plugins on a managed basis; if this is not done, an update to WordPress may cause a plugin not to malfunction (and vice-versa), which will cause the website to either "go down" or not function properly.  It's important to appreciate that most hosting companies – including companies like GoDaddy –

DO NOT

perform managed updates because of the time and attention needed. Instead, they provide automated updates, and if there is a conflict caused by the updates that cause website issues, it is up to the website owner to figure out that there is a problem and then fix it.
24/7 Website Uptime Monitoring every minute. If your firm's website goes down, we are immediately notified so that we can fix any issues.
Cloudflare Integration (if desired). Cloudflare offers increased website speed and enhanced security.
A Paid Wordfence Premium Security License Included at No Additional Cost (retail price – $119/year). This premium license provides enhanced website security, as well as the ability to block users from other countries from accessing the website based on their IP address.
FirmMetrics™ Reports.  These are our monthly analytics reports that provide valuable insights into your website's performance, as well as serve as a guidepost for SEO matters and improving rankings for specific search terms.
As FirmPremium™ focuses on pre-made designs, we can launch your new website significantly faster compared to custom-designed sites. Once we receive all the necessary information and content from your side, we'll get your affordable lawyer website quickly (typically within one to two weeks).
Absolutely! As part of our FirmPremium™ package, you'll have access to ePRESQ™, our proprietary attorney website interface. ePRESQ™ is specifically designed to empower you to make changes to your site easily and quickly, without any need for coding knowledge.
This means you can update attorney profiles, add new case studies, post blog articles, change contact information, and make any other necessary updates to your site's content whenever you wish. It's an easy and intuitive tool that helps keep your website content fresh and up-to-date.
Yes, certainly! We at Esquire Interactive can help you migrate your existing law firm website to the FirmPremium™ package. Our skilled team will ensure the transition is as smooth as possible, preserving your current content and making any necessary adaptations to fit your new FirmPremium™ website.
Please note that depending on the complexity of your existing website and the amount of customization required, there may be additional costs associated with this migration. Please contact us for a detailed consultation to understand what's involved and how we can best assist with your transition.
Absolutely! Our content team of attorney writers specialize in creating engaging, SEO-optimized content tailored to the legal field and law firm client development. Whether you need blog posts, case studies, attorney bios, practice descriptions, FAQ content, or any other form of content, we've got you covered.
The benefit of having attorneys on staff is that we understand the law and the nuances client legal practices, as well as SEO and marketing. It's all part of our commitment to providing a comprehensive solution for your law firm's digital marketing needs.
Click one of the links below for more information about our custom and semi-custom websites and the ePRESQ™ platform:
So here's the complicated answer.
You will have a perpetual, irrevocable license to use the website that we build for you on one domain (namely, the domain on which we build your website or any subsequent domain that may be used by your firm), subject to the following:
You will own all text content that we create specifically for your website, as well as any content that you create. You will also continue to own any images that you already own, or may own in the future, that are used for your website.  The only exception to this condition is "boilerplate" content that we might create, such as content for a "Terms and Conditions" page, that may be used on other websites that we develop.
If you license images or video for the website, or if we license images or video for the website on your behalf, you will continue to have such license, regardless of whether we continue to host your website for you.  In general, images and videos are licensed on a perpetual, royalty-free basis, so the only payment required is the original payment. We will advise you of any circumstances where this is not the case.
We build websites on WordPress using our ePRESQ™ functionality, which is our law firm development and customization on the WordPress platform. WordPress is provided to the public under an Open Source license, pursuant to which no payment is required. As a result, WordPress retains sole ownership of the WordPress code.
There will be certain applications that extend the functionality of the WordPress platform (called "plugins") that will be used for the Firm's website which have been developed by third parties. Like WordPress, most of these plugins are made available for public use (usually for free). We also have developer licenses for some plugins that are used for client websites. The developer of any such plugins will continue to retain sole ownership of the code for such plugins, and you will have the rights to use such plugins pursuant to Open Source or other licenses granted by the plugin developers.
To the extent that any payment is required to use any plugins, while your website is hosted with us, we make any such required payments as part of the hosting fee. If you choose to have your website hosted soomewhere else, there are certain plugins – including, without limitation, Wordfence, that will require a paid subscription. If your website is no longer hosted with us, you will need to make payment for any plugins that you would like to continue to use.
All coding that we develop will continue to be owned by us, except as may otherwise be owned by WordPress or other organizations. You may not license or sublicense any of our coding or development or the coding or development of others. If you no longer wish to have your website hosted with us, you may continue to use all of our coding, including, without limitation, the coding for ePRESQ™; however, you will not be eligible for any coding updates.
The terms and conditions set forth above are qualified in their entirety by the definitive proposal or agreement to be executed in connection with our development.
Yes. We require 18 months hosting after your website is built. If you would like to have it hosted somewhere else after this time, we will create a zip folder of your website so that you can have it uploaded with another hosting provider. If you choose to have your website hosted elsewhere, you will no longer make any WordPress, plugin, ePRESQ™, or other website updates.