How Much Does a Law Firm Website Cost?
Law Firm Website Pricing - Custom & Semi-Custom Websites
WordPress

+ ePRESQ™ functionality

All the power of WordPress plus our custom attorney functionality. With our exclusive ePRESQ™ law firm platform on WordPress, growing and updating your website is easy – no coding knowledge required!

website packages
High-Conversion Website Packages for Every Budget
Semi-Custom Websites
FirmPremium™
A classic but a goodie! With FirmPremium™, you pick from one of our gorgeous ready-to-rock, semi-custom designs and then select colors and fonts to match your brand. We add your pics and content. You get a premium look at a fraction of the time and cost.
Starting at $2,750 plus hosting.
Fully Custom Websites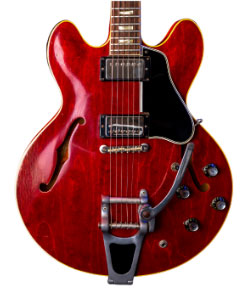 FirmPlatinum™
Looking for something as unique as your firm? No problem! With FirmPlatinum™, we provide a fully-custom website design with all the bells and whistles.
Starting at $15,000.
Karr Tuttle Campbell
James O. Teeter, Jr.
LawSpace Match
HaasCaywood
Flammia Elder Law Firm
Winnebago County Bar Association
Thomas Law Office
PRISM Conflict Solutions
Valerie J. Botter
Advanced Government Services
Dunn Architecture Studio
Browning Kaleczyc Berry & Hoven
C.J. Mahan Construction Company
Robert S. Grodberg, Esq.
Reinisch Wilson PC
Law Offices of Ressler & Tesh, PLLC
Wallace, Klor, Mann, Capener & Bishop, P.C.
FIRM
PREMIUM
(Semi-Custom Websites)

FIRM
PLATINUM
(Custom Websites)

WordPress Platform

Proprietary ePRESQ™ Attorney Platform

FirmMetrics™ Reports (1 Year)

Extensive Website Security Featuring Premium Wordfence License - Ability to Block Users in Countries Based Upon IP Adresses

Google Tag Manager & GA4 Installation

Free Integration With Cloudflare CDN For Increased Speed & Security

Built-In SEO - No SEO Plugins Required

Premium Gravity Forms License - Enhanced Spam Blocking & Functionality

Custom Coding foir Fast Loading Time & SEO

ADA Website Best Practice Implementation

Google Search Console Development & Search Engine Website Submission

5 Hours of Site Migration Work Included

Custom Home Page

Branding Strategy Session to Develop a Unique Design Based Upon Your Firm and Clients Served

Adobe XD Wireframes - Apprxoimately 24 Wireframe Designs Created for Home Page and "Inner" Website Pages

Multiple Rounds of Design Revisions

Custom Coding Developed Based Upon Wireframes

Custom Content Creation & Strategic SEO Plan
Law Firm Website Pricing FAQs
The cost of a law firm website can vary widely based on factors such as complexity, customization, functionality (like online booking or payment systems), whether ongoing maintenance and support are included, and the level of SEO and content strategy provided.
At Esquire Interactive, we understand that every law firm has unique needs and budgets, which is why we offer a range of website packages tailored to your firm's specific requirements. Our packages start at $2,750 plus hosting for a professional website built using one of our proprietary website designs. These designs are crafted with the legal industry in mind, offering a robust, cost-effective solution for law firms seeking a professional web presence without needing a fully custom site.
For law firms seeking a completely custom and unique website, we offer our FirmPlatinum™ package. Starting at $15,000, this package provides a fully customized website designed and built from scratch to meet your specific needs. Our team works closely with you throughout the design and development process to ensure the final product aligns perfectly with your firm's brand and strategic goals.
Whether you choose one of our proprietary designs or a fully custom site, all of our packages are developed with the best practices for SEO, user experience, and conversion optimization. Our goal is to provide your law firm with a compelling, effective website that stands out in the competitive legal marketplace and attracts your ideal clients.
Lawyer website pricing varies due to the level of customization, design quality, the complexity of features, and whether additional services such as SEO, copywriting, or ongoing maintenance are included. More complex sites requiring custom coding, unique designs, or specialized functionality will typically cost more.
Yes, Esquire Interactive offers two website packages: FirmPremium™ and FirmPlatinum™. These lawyer website pricing packages cater to both those who need a robust, cost-effective solution, and those looking for a bespoke, fully customized online presence.
FirmPremium™ is our value-oriented package. It features proprietary, premade law firm website designs and starts at only $2,750, plus the cost of hosting.
FirmPremium™ utilizes premade website designs, saving on the cost and time typically associated with fully custom website design. However, these premade designs are far from basic. Each one comes equipped with our proprietary legal marketing platform, ePRESQ™. This platform is designed to help law firms easily update their websites and effectively market their services online, making it a powerful tool in your digital marketing arsenal.
For attorneys desiring a more exclusive online presence, our FirmPlatinum™ package provides a fully custom website design. The FirmPlatinum™ package begins at $15,000, reflecting the higher degree of personalization and complexity involved in crafting a completely unique website from the ground up.
It's important to note that both packages can be enhanced with various add-ons for an additional cost.
We recognize that successful law firm marketing extends beyond the initial creation of a website. As such, we offer a comprehensive suite of additional legal marketing services and tools, including:
Law Firm Brochures
Lead Magnet Creation
Custom Profiles
Online Chat Integration
CRM Integration
Advanced Contact Forms
E-Commerce Integration
Intranets
If you are interested in learning more about our add-ons, please fill out the contact form below to schedule a free consultation.
Yes, there are ongoing costs related to website hosting, domain name renewal, website maintenance, and updates. Depending on the agreement with your web design company, ongoing SEO, content updates, and support may also be additional costs.
Absolutely. A well-designed, user-friendly website can be one of your most effective marketing tools. It serves as a digital "home" for your firm, providing potential clients with information about your services, showcasing your expertise, and offering a way for clients to contact you. The ROI of a professional website often far exceeds the initial investment.
Yes, you can indeed take your law firm's website with you. After you've completed the first 18 months of hosting with us, we provide an opportunity for you to take the content from your website.
We do this by exporting all of your site's data into a comprehensive zip file. This file includes all site content, such as text, articles, blog posts, and images.
If you choose to move your website to another hosting provider you will be responsible for third-party paid matters, such as Wordfence Premium and other plugins that we provide.
Creating an effective attorney website involves incorporating several critical elements to help engage visitors, convey credibility, and drive conversions. Here are some elements that should be included on an attorney website:
Clear Navigation: Your website should have an easy-to-use menu that guides visitors to critical areas, such as services, attorney bios, contact information, and client testimonials.
Professional Design: A clean, modern design that aligns with your brand can help build trust with potential clients and ensure they have a positive experience on your site.
Responsive Design: Your website should be mobile-friendly, ensuring it displays well and is easy to navigate on all device sizes, from desktops to smartphones.
Detailed Service Pages: Each of your firm's service areas or practice specialties should have its dedicated page, outlining the services provided, the benefits to the client, and demonstrating your expertise and experience.
Attorney Bios: Detailed bios of attorneys can help build a personal connection with potential clients and showcase your legal team's qualifications, skills, and experience.
Contact Information: Your contact details should be easy to find and may include a phone number, email, physical address, and a contact form for inquiries.
Client Testimonials: Testimonials from satisfied clients can help build trust and demonstrate your firm's ability to successfully handle cases.
Call to Action (CTA): Prominent CTAs should encourage visitors to take action, whether it's calling your firm, filling out a contact form, or downloading a resource.
Blog/Resource Section: Regularly updated blog posts or resources demonstrate your knowledge and keep your website fresh and relevant. This can also benefit SEO.
SEO-Optimized Content: The content on your website should be optimized for search engines, helping potential clients find you when searching for legal services.
Trust Badges: If you are part of any legal associations or have won any awards, showcasing these can help build credibility.
At Esquire Interactive, we ensure these elements are all incorporated when creating a tailored, effective website for your law firm.
The frequency of website redesigns can vary depending on a variety of factors, but a good rule of thumb is to consider a full redesign every 3-5 years. This timeframe allows you to keep up with evolving design trends, changes in technology, and shifts in your law firm's services or branding.
However, if your website is not performing well in terms of visitor engagement or conversion, or if it's not mobile-friendly or has technical issues, it may be beneficial to consider a redesign sooner. Always remember that the main goal of your website is to effectively communicate your law firm's value to potential clients and to create a user-friendly experience that encourages them to engage with your firm.
When designing an attorney website, it's essential to convey professionalism and trustworthiness, while also standing out from the competition. To achieve this, law firms should steer clear of several elements:
Cliche Imagery: Avoid using cliché legal symbols like scales of justice, gavels, or court buildings. These are overused and don't help firms stand out. Instead, opt for fresh, modern imagery that aligns with your firm's brand and target audience.
Complicated Jargon: Legal terms and jargon can confuse visitors. Try to keep your content straightforward and easily understood by a non-legal audience.
Cluttered Design: Too much information or cluttered layouts can overwhelm visitors. Keep your design clean and your content concise.
Poor Navigation: If users can't find what they're looking for quickly, they're likely to leave. Make sure your site is intuitive and easy to navigate.
Slow Loading Times: Slow websites lead to high bounce rates. Ensure your site is optimized for speed.
Non-Responsive Design: With more people accessing websites from mobile devices, a mobile-friendly design is a must.
By focusing on a fresh, modern approach that prioritizes user experience and relevant, engaging content, you can create an attorney website that resonates with potential clients and sets your firm apart.
Yes, all of our website designs are responsive. This means they automatically adapt and look great on any device, be it a desktop, laptop, tablet, or smartphone. We understand the importance of optimal user experience across various screen sizes and devices, which is why we ensure that all elements of our designs – including images, menus, and content layouts – adjust to the screen size they're viewed on, offering a seamless browsing experience.
Yes, absolutely! Blogging remains a crucial component of attorney website design and digital marketing strategy. Not only does it provide an avenue to share your law firm's insights and expertise, but it's also a significant tool for search engine optimization (SEO). Regularly posting high-quality, relevant content can help improve your website's visibility in search engine results, driving more organic traffic to your site.
From a pricing perspective, incorporating a blog into your website design does not significantly affect the overall cost. However, the ongoing creation of quality blog content might require an investment in copywriting services, whether you choose to utilize in-house resources or hire a professional copywriter or SEO agency.
The key takeaway here is that while a blog might represent an additional ongoing commitment, both in terms of time and potentially cost, it's a worthwhile investment given the many benefits it brings, from enhancing SEO to positioning your law firm as an authority in your practice areas.
When deciding on a platform for your attorney website, WordPress is often the preferred choice and for good reason. WordPress powers approximately 40% of ALL websites on the internet, a figure that demonstrates its popularity and reliability.
WordPress offers a highly customizable and flexible platform that can be tailored to your specific needs. It has a user-friendly interface that makes updating content straightforward, even for those with little technical expertise. Additionally, WordPress is well-known for its robust SEO features, which can be further enhanced with various SEO plugins.
Another advantage of WordPress is its extensive ecosystem of themes and plugins, which can be used to add specific functionality to your site, from contact forms to security enhancements.
However, it's crucial to work with experienced WordPress developers who understand the unique needs of lawyers, to ensure you get the most out of your law firm website. Our team at Esquire Interactive is well-versed in WordPress and can build a site that effectively communicates your firm's unique value to potential clients.
Click one of the links below for more information about our custom and semi-custom websites and the ePRESQ™ platform: